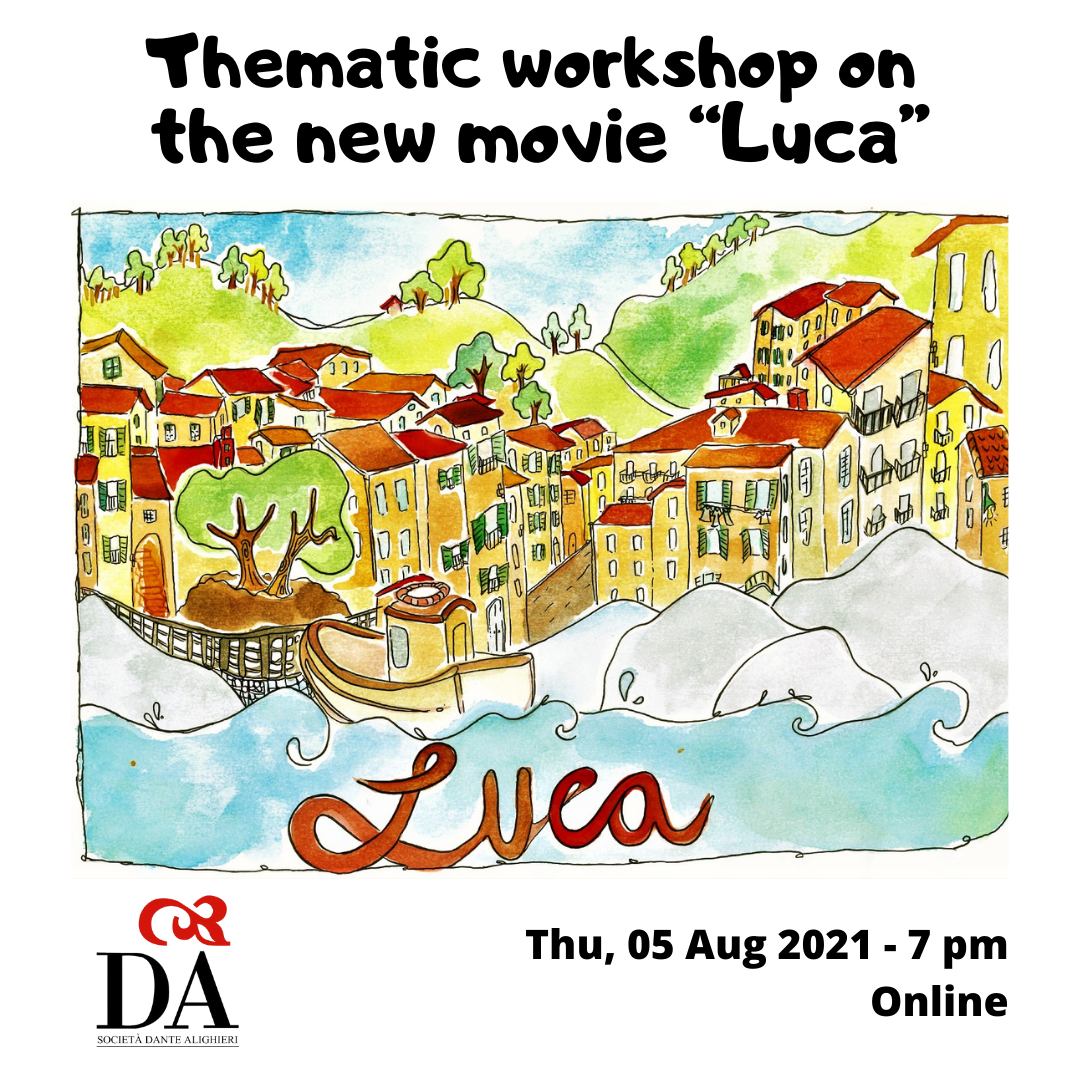 Dreaming of Italian holidays?
Maybe driving a Vespa?
Ever heard about Portorosso?
This summer, dive into the sea of Italy with our thematic workshop on "Luca", the new Disney movie.
If you have already met Luca and his friends, come to discover more about the Italianness of the latest Pixar movie: flavours, sounds, colours and the magic of the Italian language (with some expressions, too!).
Haven't watched the movie yet? Don't panic, we got you covered! After this workshop we guarantee you will be able to appreciate it even more!
Come join us, Santa Mozzarella, and enjoy this two-hour workshop at Dante Alighieri!
P.S. Spoiler alert!
Thu, 05 Aug 2021 – 7pm
ONLINE
Fee: 250HK$ – (20% off for DA students and Members)